Hi all, welcome to today's blog post with the Spellbinders Toolbox Collection designed by Nancy McCabe. Who doesn't love an excellent masculine toolset? I love seeing all the different variations of craft inspiration with this set. Have you been keeping an eye on the inspiration? I am so inspired to make more cards now!
My card today is pretty simple and I got to play with a fantastic iridescent teal foil with the Nailed It! Glimmer Hot foil plate. I love how this hot foil plate has a sentiment too. I was able to make a quick card in one hot foil plate passing on smooth white cardstock. I mounted both the sentiment and hot foil on speckled pattern paper. I propped the sentiment on foam mount squares to finish the card off.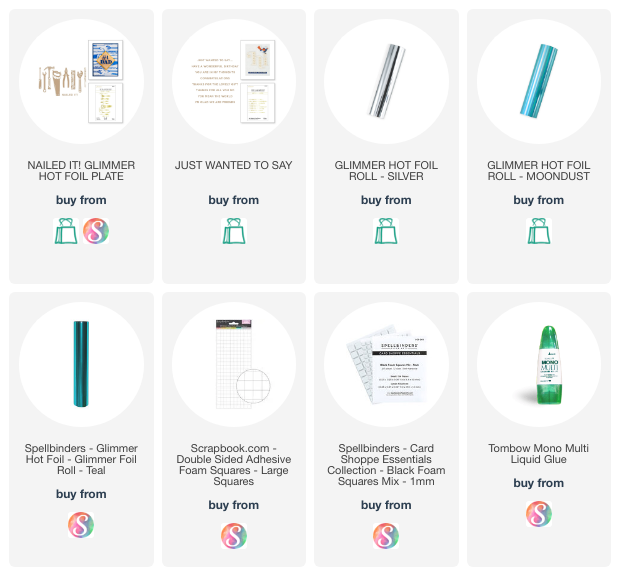 I have used a compensated affiliate link in this post, which means I get a small commission from the company directly at no extra cost to you whatsoever if you shop using these links. Any earnings I get from these links go back into keeping up with the craft creations to provide you some inspiration. If you enjoy my work, I'd be so grateful if you choose to support me this way. Thank you in advance!
——— FIND ME ONLINE———
Facebook | Instagram |Blog | YouTube Channel
L I K E  T H I S  P R O J E C T ?
W H Y   N O T  P I N   I T   F O R   L A T E R ?
IT'LL BE THERE FOR WHEN YOU NEED IT!