Hi all, welcome to today's post where I have played with layering stamps in a different way. With a twist, I have layered the build a flower stamps with embossing powders. I have created a step by step youtube tutorial revealing all my tips and tricks to layering embossing powders. My tutorial show cases my very own Pink-a-licous Trios from WOW! Embossing Powder. I have used an oldie but a goodie layered stampset – Build-a-flower "Camellia.
This is part of my submission as part of the Altenew AECP program. My course I have learnt from today is the Impressive Heat Embossing by Svetlana Marchenko. I have put my own spin on my submission and this course gave me the confidence to think outside the square when it comes to heat embossing. Be sure to grab your MISTI, embossing powders and layering stamps and join me along my tutorial.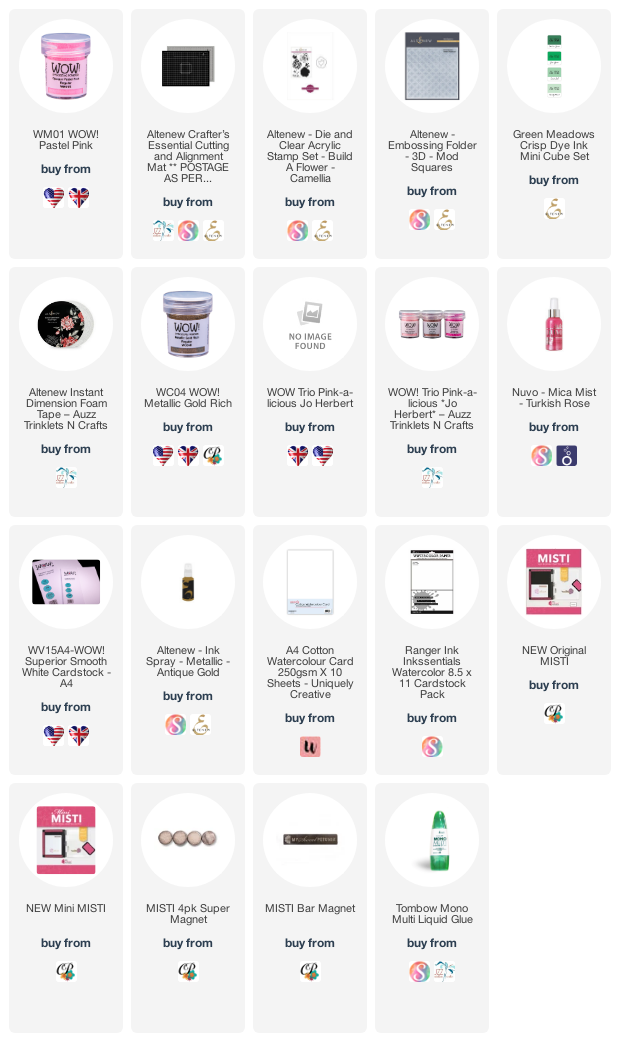 As part of the WOW! Designer Team, WOW! has provided me a code for all my lovely Subscribers to use. So, don't forget to take the advantage of a crafty 10% off all purchase for both WOW! US and UK by simply using my code: WOWDTJH
Here are the links for both websites whether you're a US or UK customer.
UK https://www.wowembossingpowder.co.uk?aff=4
USA – https://www.wowembossingpowderusa.com/?aff=4
——— FIND ME ONLINE———
Facebook | Instagram |Blog | YouTube Channel
L I K E T H I S P R O J E C T ?
W H Y N O T P I N I T F O R L A T E R ?
IT'LL BE THERE FOR WHEN YOU NEED IT!