Hi all, so for today's card I am practicing my ink blending. I started with the first ink layer with Pixie Dust ink and slowly worked around the edges with the Catherine Pooler ink blending brushes on white card stock. I made sure to stop and leave some of the bottom card stock panel blank to look like I faded the ink out. For the second layer, I have added Flirty Fuchsia ink to add some depth to the first inked layer. I then stamped the leaves with Sugared almond ink towards the top of the card. For the centre elements of the card I stamped with the adorning doves stamp set. For the dove image, I have stamped with the Flirty Fuchsia ink plus added some ink blending for a little bit of extra colour. The rest of the elements and sentiment I have stamped with Midnight ink. To finish the card off I adhered down some Crater Lake sequins.
It is a fairly simple card and can be easily mass produced. Tell me, do you like making cards that can be easily mass produced or do you like making one off unique cards each and everytime?
Just in case you missed it I have played with the same stampset over on my youtube channel.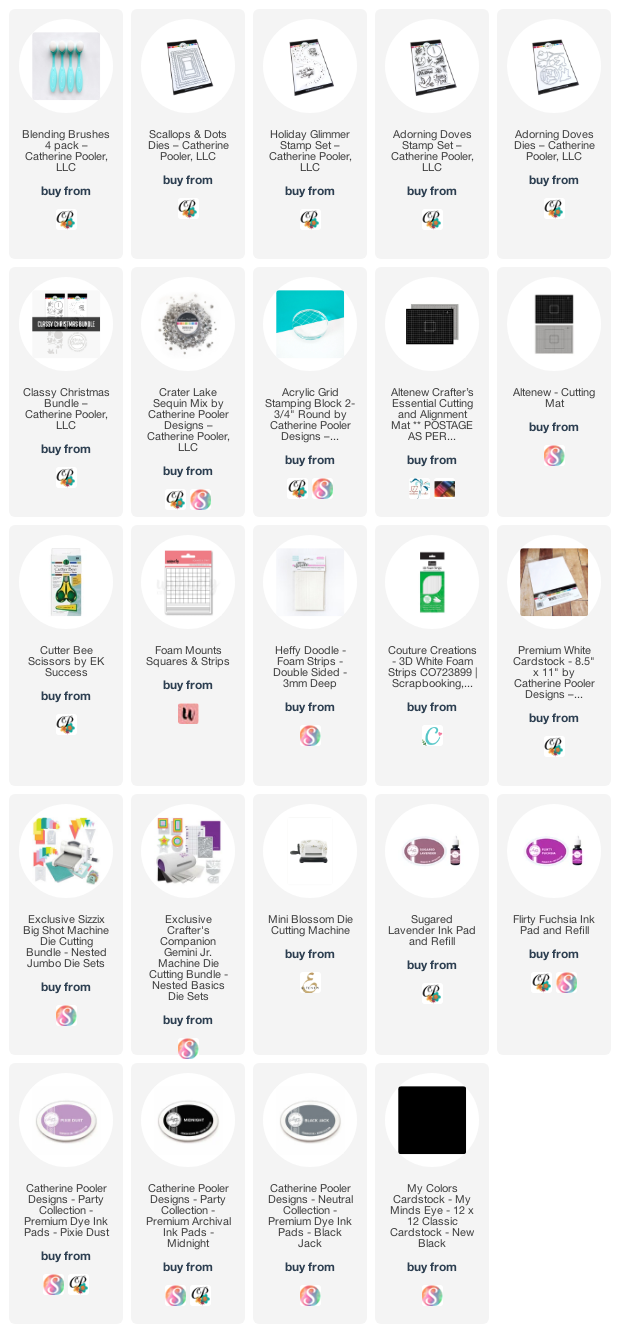 Shop here – http://shop.catherinepooler.com?aff=101
(affiliate link)
I have used a compensated affiliate link in this post, which means I get a small commission from the company directly at no extra cost to you whatsoever if you shop using these links. Any earnings I get from these links go back into keeping up with the craft creations to provide you some inspiration. If you enjoy my work, I'd be so grateful if you choose to support me this way.
Thank you in advance!
L I K E T H I S P R O J E C T ?
W H Y N O T P I N I T F O R L A T E R ?
IT'LL BE THERE FOR WHEN YOU NEED IT!