Hi all, welcome to today's blog post where I show case my new embossing powder trios for a glitter on glitter effect.
One thing I love creating is DIY glitter card stock by heat embossing whole card stock panels with embossing glitters. I have pre heat embossed with the new Firey Fun embossing glitter from my Pink-a-licious Trios with WOW! Embossing Powder. While I was in a DIY mood I also have made my glitter paste by using ranger transparent gloss paste and the Cooper Fire Sparkles.
Did you know that the Pink-a-licious Trios are available both in the USA & UK stores.
I have also made a tutorial up on my youtube channel on how I made today's card.
As part of the WOW! Designer Team, WOW! has provided me a code for all my lovely Subscribers to use. So, don't forget to take the advantage of a crafty 10% off all purchase for both WOW! US and UK by simply using my code: WOWDTJH
Here are the links for both websites whether you're a US or UK customer.
UK https://www.wowembossingpowder.co.uk?aff=4
USA – https://www.wowembossingpowderusa.com/?aff=4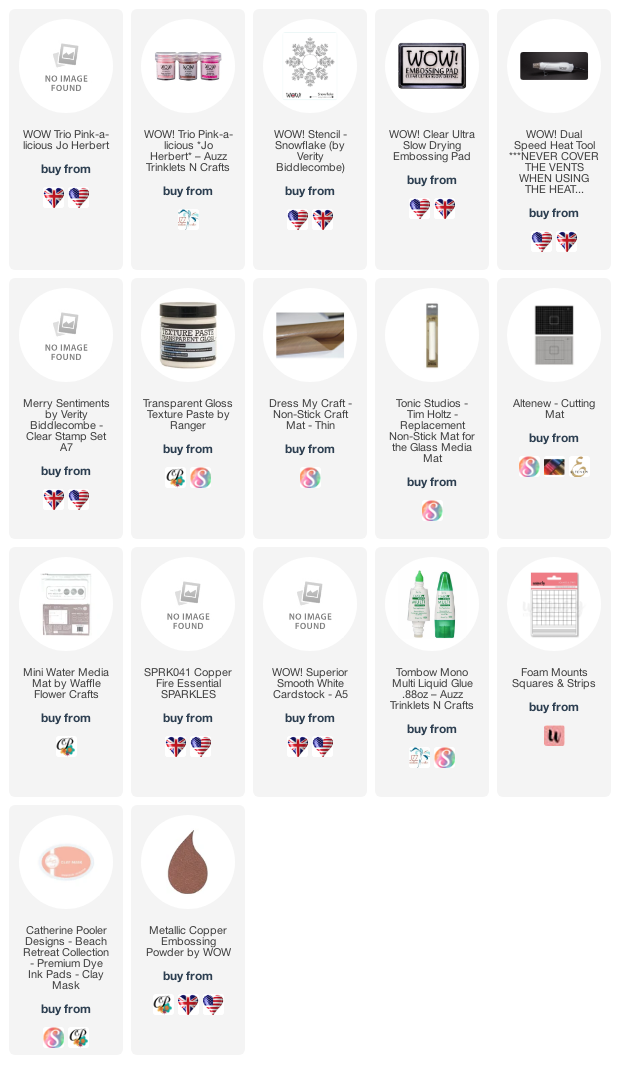 ——— FIND ME ONLINE———
Facebook | Instagram |Blog | YouTube Channel
L I K E  T H I S  P R O J E C T ?
W H Y   N O T  P I N   I T   F O R   L A T E R ?
IT'LL BE THERE FOR WHEN YOU NEED IT!
I have used a compensated affiliate link in this post, which means I get a small commission from the company directly at no extra cost to you whatsoever if you shop using these links. Any earnings I get from these links go back into keeping up with the craft creations to provide you some inspiration. If you enjoy my work, I'd be so grateful if you choose to support me this way.
Thank you in advance!
Hugs Jo