Welcome to an exciting day full of inspiration to celebrate World Card Making Day 2020. Each of the WOW! Embossing Powders design team members have created something special for you all.
How to play
Comment along each of the Design Team members post for a chance to win a $25 gift card to either our UK or USA stores.(One comment per blog please.) You have until Wednesday, October 7th at 11:59PM British Summer time to leave your comments.Winners will be announced on Thursday, October 8th.
UK OR USA
Line Up
Tenia
Jenny
Karen
Amber
Jo <—– YOU ARE HERE
Jaine <——– YOUR NEXT STOP <————-
Verity
Erica
Daniel
Dunja
Ashlee
Ericka
Riikka
WOW! Embossing Powder
Instead of a step by step tutorial I have created a youtube tutoirial for your viewing pleasure.
Happy World Card Making Day
Card Making Day reminds us that the best gifts come from the heart, and the hands and vision of the people we love, so get out there and try making a card of your own! Nowadays, with the advancements in technology and the rise of the Internet, some people have stopped sending cards altogether. Instead, they send email cards. While there is nothing wrong with this, no one can deny that receiving a beautiful card feels a lot nicer. This is especially the case when the other person has gone to the effort of making the card!
To make sure your personalised, handmade card is met with a beam of delight rather than a sigh of regret, here are some mistakes to avoid.
History of Card Making Day
Cards have played an important role in social circles for hundreds of years, playing a role as a thoughtful gift all the way to a necessary part of proper etiquette. Consider, if you will, the calling card of the Victorian era, a term that has become so ubiquitous that the signature element of a bomb-maker or a criminal is said to be their 'calling card'.
A small piece of paper bearing one's name and often a decoration of some kind, the calling card (Also known as a visiting card) was presented to the servants of a household that it might be delivered to the masters of the house to announce visitors.
It was this era of propriety that also developed the concept of a dance card, a card specifically carried by women to fill out with the names of the men they intended to dance with that evening. After all, with so many interested parties it just made sense to keep track of them so that you could, in earnest, indicate that your dance card was full and thus politely decline an interested suitor.
Calling Cards, Dance Cards, Business Cards, Greeting Cards, RSVP Cards, there are a million and more types of cards and could there be anything more exciting than learning to make your own? Card Making Day encourages you to do just that.
Supplies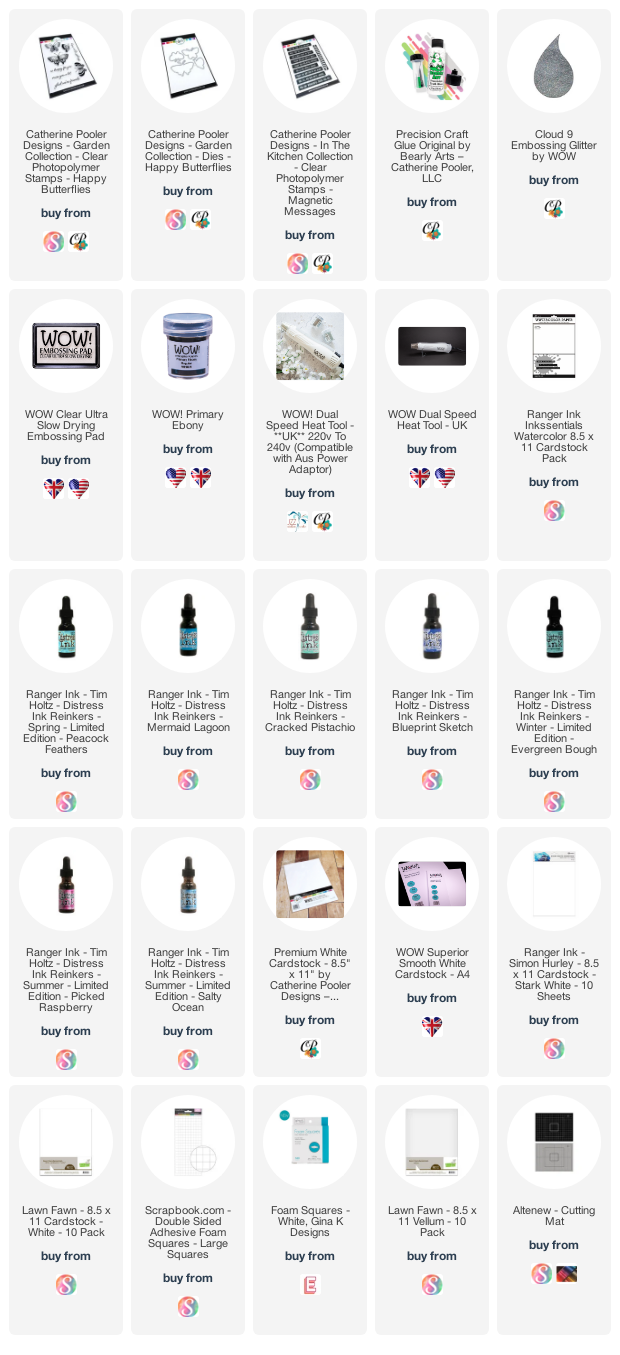 ——— FIND ME ONLINE———
Facebook | Instagram |Blog | YouTube Channel
As part of the WOW! Design Team, WOW! has provided me a code for all my lovely Subscribers to use. So, don't forget to take the advantage of a crafty 10% off all purchase for both WOW!
US and UK by simply using my code: WOWDTJH

Here are the links for both websites whether you're a US or UK user.
WOW! Embossing Powder US
WOW! Embossing Powder UK
I hope you enjoyed today's video and stay tuned for more to come. If you make a card with this technique, make sure to tag us #wowembossingpowder so we can check your creations out!
DISCLOSURE
I am creating this blog post with the purpose of sharing how I design my cards, the information provided here is base in my own opinion and creativity. I am not an expert by any means, and I only share the way that I design my cards. Most of the products used for my blog posts are personally purchased by me. However, I did receive the WOW! Embossing Powder products. Please, keep in mind that, all referral links are added for you to know from where either, I purchase or receive the items from as, all products shared and mentioned in each of my blog posts are simply because I use, and truly love them.